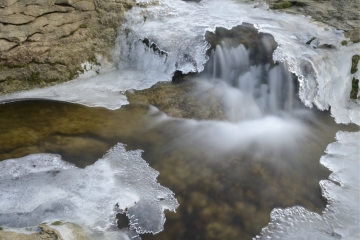 The study contains the results of the monitoring conducted in the framework of the research, and the results of the analysis of other available substrates from the analyzed area. Special emphasis is placed to the analysis of water features in drought conditions as in extremely dry 2012. These are critical situations in ensuring sufficient quantities of water from the source as well as in the watercourse downstream from the water intake for the needs of the ecosystem. Likewise, a precipitation after a long drought and higher flow rates lead to increased turbidity of water in the karst springs and water quality problems.
Analyses within the given study have provided new information about the mechanism of water flow and pollution in karst aquifers. Based on the research results, the guidelines for the improvement of current practices in the implementation of the Program of monitoring the quality of sources used for water supply will be defined.
Study on the joint management of water sources in the project area - number of pages: 100, English
The study is not intended for the general public, but to all the institutions engaged in the management of water sources in the project area, as well as professionals.
Back to activities