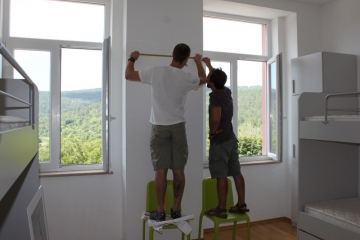 The Science and education center Speleo House is managed by The Public Institution for management of protected natural areas of the Istria County – Natura Histrica.
The Public Institution Natura Histrica is responsible for the development of cooperation with the institutions dealing with the protection of nature and environment, faculties, secondary and primary school institutions, NGOs, Istrian and other speleologists and the interested public.
Natura Histrica will actively participate in designing meaningful use of the facility not only during the ŽIVO! project but also now after the completion of its implementation.
Documents
Sporazum o prijenosu prava upravljanja
Back